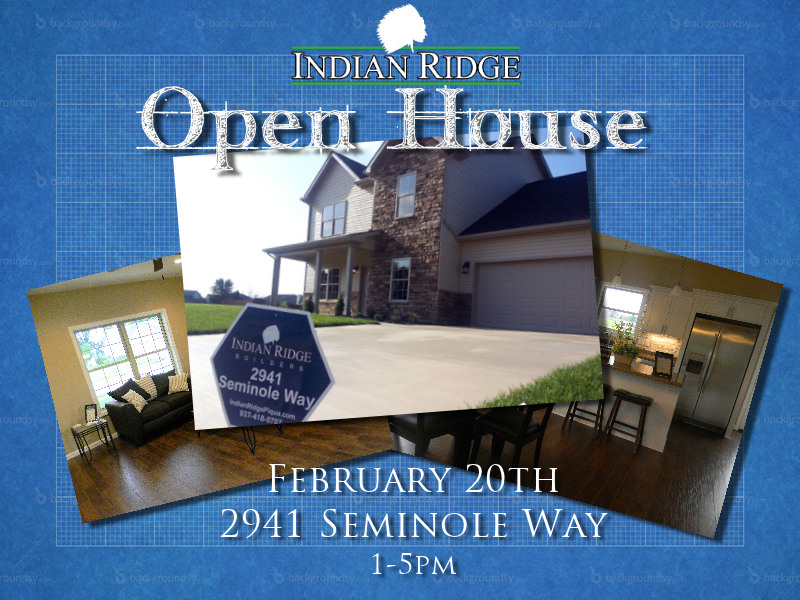 Join us at "The Santee", 2941 Seminole Way, February 20th from 1-5 pm for an Open House!
We love showing our beautiful custom homes, and we think you'll be impressed with both this fine house and the Indian Ridge community!
We can't wait to see you for this great event!