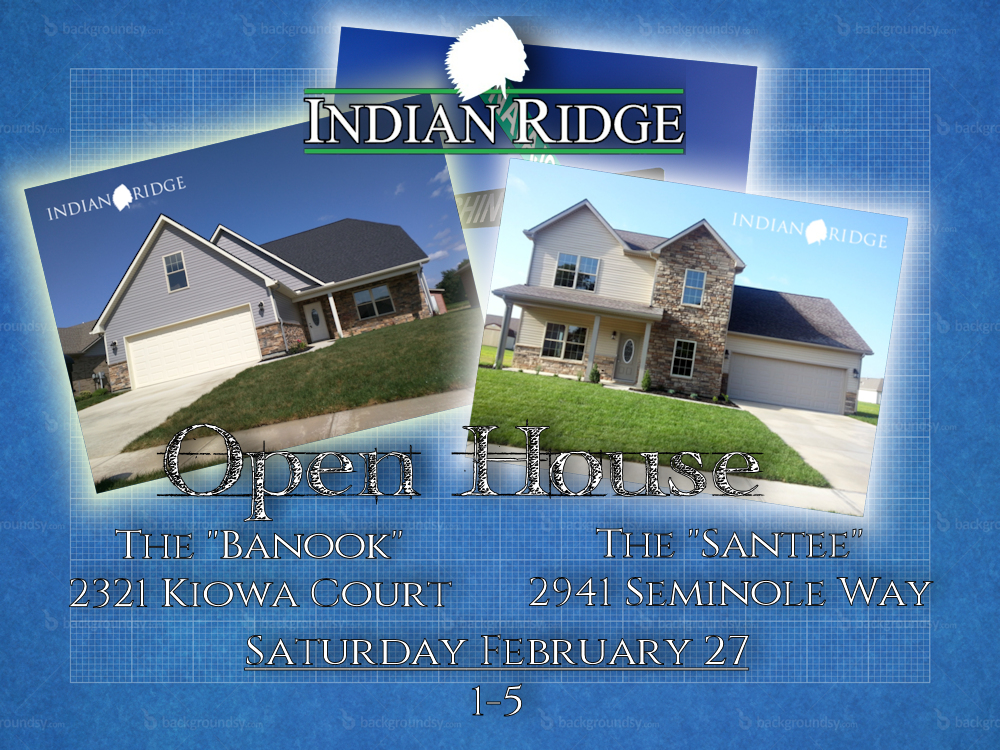 Join us this Saturday, February 27th for an open house at "The Santee" and "The Banook"
Come and view these beautiful homes and experience the wonderful community at Indian Ridge!
These homes are located at:
2321 Kiowa Court
2941 Seminole Way
The open house will last from 1 – 5 pm! We can't wait to see you!