This past week there was some BIG updates at Indian Ridge.
From trusses going up on one home to a roof being blacked in on another, see for yourself in this week's construction update for Indian Ridge.
---
2928 Seminole Way – Across the Street from the Santee (2941 Seminole Way)
It was a busy day at the location of 2928 Seminole Way!
The crane was out lifting the trusses all afternoon!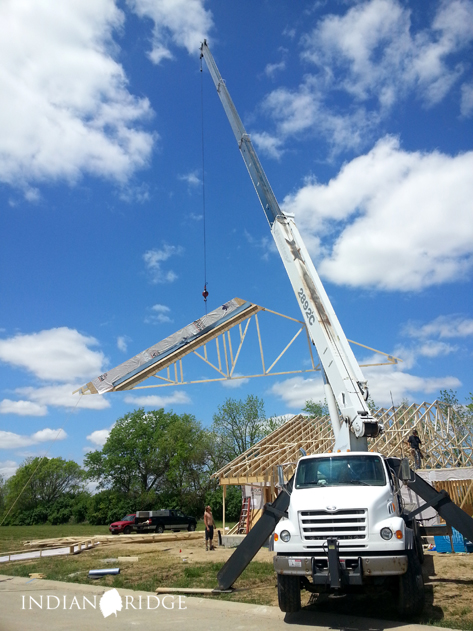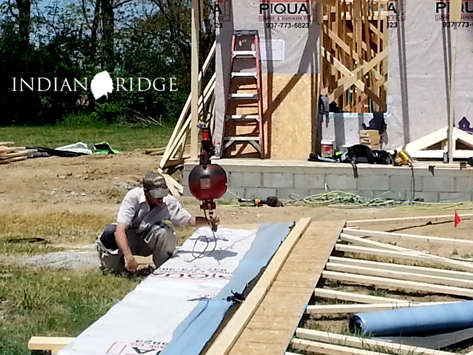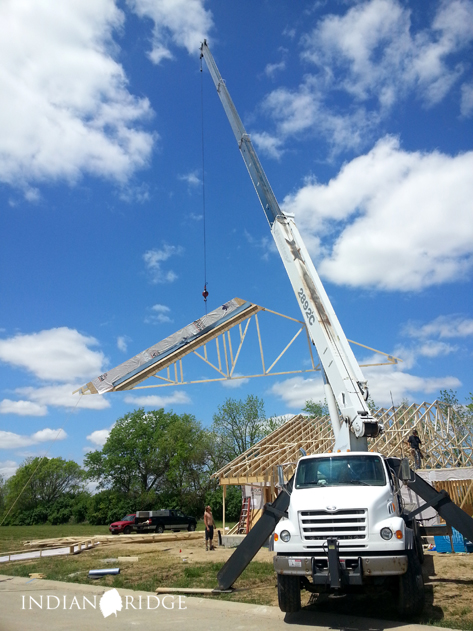 ---
2321 Kiowa
Had a chance to sneak back on Kiowa Court lately? If so, you'll notice some big changes at our home at 2321 Kiowa Court currently for sale!
The roof was going up today.