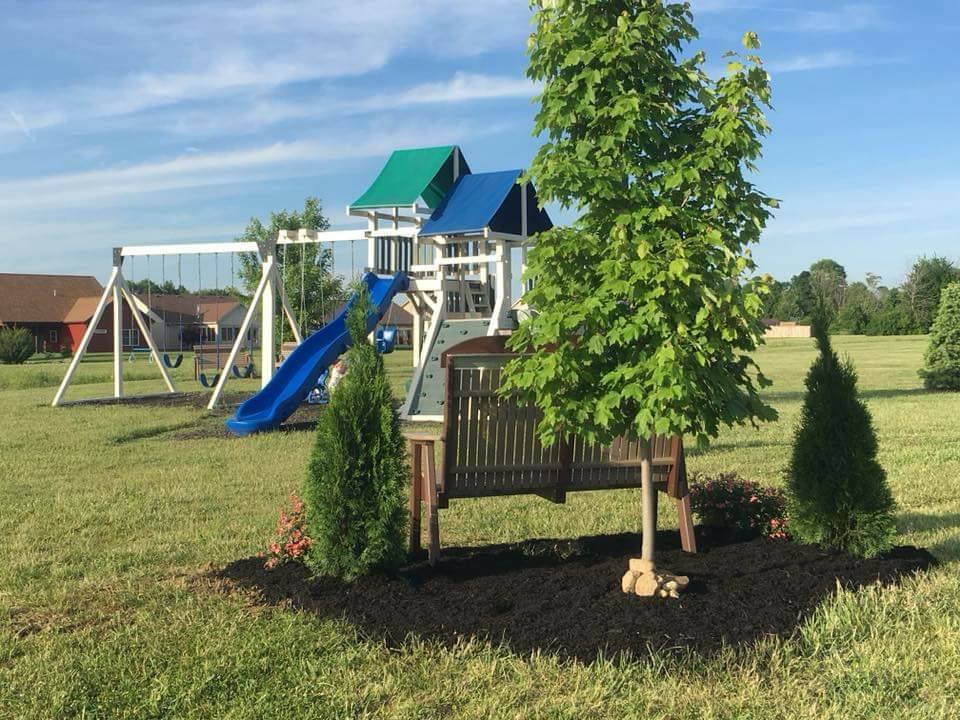 ---
Did you know Indian Ridge now has it's own neighborhood park and playground?
It's true! In fact, the new playground opened up in October of 2014. The park is in honor of the late Doris Teeters and features a great playset for kids as well as some park benches for those simply looking to enjoy a nice day reading outside, hanging out with friends or maybe even enjoying a little lunch!
In June of 2018, her grandchildren and great grandchildren collected money to buy a bench and some trees/flowers to put at the park in her memory.
She was definitely smiling down when several of the locals put the bench in place!
---
---
Take a Tour of the "Little Indians Neighborhood Park"
---
Check out some of our newest creations and as well as some of our past projects!
Learn more about the thought and care which goes into each custom home we build.
We get this question quite a bit: What makes Indian Ridge different than the other guys? Well for starters, a lot!
We love hearing from current residents as well as potential residents. If you have any questions about our custom homes or available lots, don't hesitate to get in touch with us!
---